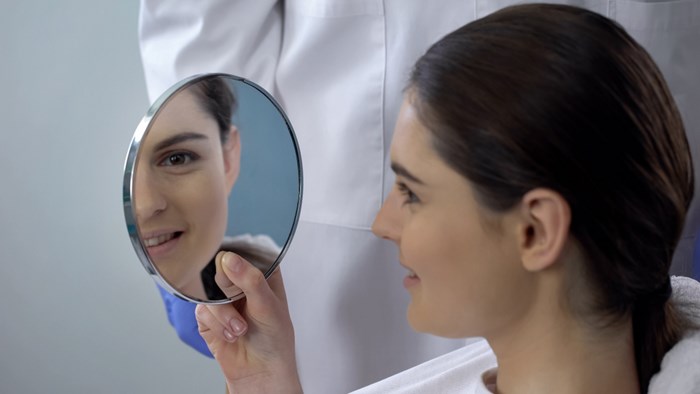 According to the American Society of Plastic Surgeons,
rhinoplasties
are the most common plastic surgery procedure for the face. The
most recent statistics
show that more than 220,000 procedures are performed each year, so if you're thinking about having this done, you're in good company.
The benefits of rhinoplasty
Opting for nose surgery is something that both men and women choose for a variety of reasons. Many people consider getting a nose job to be purely cosmetic, but the truth is that there can be other benefits to the procedure as well.
It can help breathing issues, and in certain cases, reshaping the nose corrects sinus problems and issues with a deviated septum. This is something that a board-certified plastic surgeon will be able to discuss with you in detail if you suffer from these problems.
Of course, there are a whole host of aesthetic goals that nose surgery can help achieve. It corrects asymmetry and enhances facial balance and proportions, and can address nostril width and shape, bridge width, humps or depressions in the bridge and malformed nasal tips.
What to expect during rhinoplasty recovery
First, it's important to understand that it can take up to a year for the swelling to completely subside and the final shape of your new nose to emerge. Most patients will see a gradual change in appearance over the first few weeks as the tissues heal, and the swelling continues to disappear.
The soft tissues of the nose tend to hold swelling longer than most other places on the body, so even though you will see a marked difference after three to four weeks, your final nose contour may take several months to appear.
For most rhinoplasty patients, the surgical site will be packed or splinted on the inside, and the nose will be covered with bandages on the outside to provide protection and support to your new nose shape. This dressing will typically need to be kept in place for one week, and your surgeon will then remove the dressing and any stitches.
Pain and swelling will be most pronounced in the first week post-surgery, and you will likely have some bruising and tenderness on your cheeks and under your eyes for a week or two, but this typically heals.
In addition, your surgeon will give you specific and detailed post-operative instructions. This will include post-op care, medication schedules and concerns to monitor for. Following these directions will give you the best possible outcome.
Postoperative frequently asked questions
Will I see results right away?
Most patients see initial results after about a month. However, your final nose shape may not be completely visible for up to a year after surgery.
When can I go back to my daily routine?
This varies from one patient to the next, but most people are able to return to work and light activity after about three weeks. Those with strenuous jobs may need a longer recovery period before they're cleared to return to work.
How do you choose the right plastic surgeon?
It's important to remember that you will be trusting this person with your appearance, so you'll want to make this decision carefully.
Always choose a surgeon who is board-certified by the American Board of Plastic Surgery. Also, look for membership with the American Society of Plastic Surgeons. These governing bodies are the gold standard of safety and ethics, so you can trust that your surgeon is qualified.
In addition, meet face-to-face with any surgeon you're considering. You should feel comfortable with your surgeon, and he or she should be able to confidently answer any questions you have.
Finally, review his or her before and after photos of their work. This will give you an idea of how well he or she will be able to achieve the look you are hoping for. It can also be helpful to bring photographs of the look you want to achieve.
Minor changes can make the biggest differences
Getting a rhinoplasty can be a huge confidence booster. Even a minor change can have a big effect on your appearance and overall happiness, and knowing what to expect during your recovery can lead to better, more satisfying outcomes.
The views expressed in this blog are those of the author and do not necessarily reflect the opinions of the American Society of Plastic Surgeons.