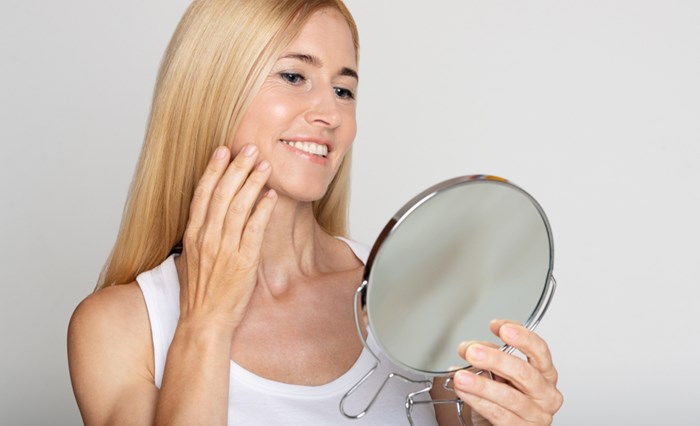 When your face is beginning to show the signs of aging, you may want to consider undergoing a facelift procedure to turn back the hands of time.
However, the world of plastic surgery has changed considerably in the past decade, especially thanks to the development of fillers and other skin injections. That means some patients may not need the traditional facelift, in which incisions are made around the scalp line and the muscles are pulled back
So how do you know which facelift procedure is right for you – and what results can you expect? Take a look for yourself:
Traditional facelift
The traditional facelift is probably the most well-known type of facelift, as it's been around for a few decades. This invasive cosmetic procedure is used to reposition the skin and muscles on the face and the neck, which helps improve the overall jawline. Your plastic surgeon can also "pull back" the skin on the face, which helps eliminate sagging muscles, as well as wrinkles and deep lines. They will also trim away excess skin to create a more youthful and refreshed look.
Some plastic surgeons perform endoscopic facelifts, which utilizes technological devices to minimize incisions as well as make the overall procedure less painful.
Patients may want to consider the traditional facelift if they have the following symptoms:
Sagging or loose jawlines
A large number of wrinkles and deep creases
Drooping or hooded eyes
Sagging facial muscles
Noninvasive facelift
For younger patients who might not need the traditional facelift procedure, a noninvasive facelift can provide youthful and restorative results without the need for incisions or anesthesia. The nonsurgical facelift incorporates facial fillers and skin injections to contour the jawline and provide volume to the cheeks, all while eliminating the look of wrinkles and fine lines. These results can last between one to two years, depending on the skin fillers utilized.
Patients may want to consider the noninvasive facelift if they have the following symptoms:
Loss of volume in the cheeks
Fine lines and wrinkles
The jawline is defined but could be contoured more
Starting your facelift journey
If you think that a traditional facelift or noninvasive facelift might be right for you and your aesthetic goals, be sure to meet with a board-certified plastic surgeon for a consultation. You can use the ASPS Plastic Surgeon Match referral service to find ASPS member surgeons in your area.
The views expressed in this blog are those of the author and do not necessarily reflect the opinions of the American Society of Plastic Surgeons.
Source: Traditional facelift vs noninvasive facelift | ASPS