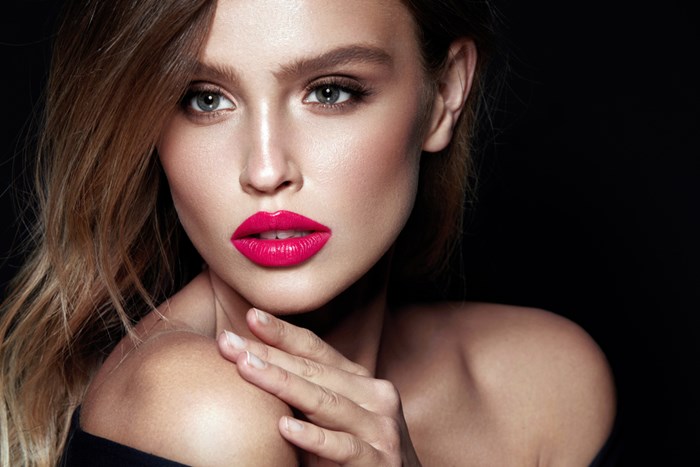 Whether you have a "gummy" smile, wrinkles above your lips, downturned corners of your mouth or just want a luscious pout, there is an option to enhance your lips.
Dermal fillers
The most direct way to shape your lips and give them the pout, thickness and size that you want is by placing dermal fillers directly into the lips. These fillers usually last anywhere from 4-10 months.
There is definitely a trend towards using other types of dermal filler "off-label" to achieve more structure, shaping and longer-lasting properties. Using hyaluronic acid fillers with different types of crosslinking will allow your lip results to last a little longer, typically 6-12 months.
A longer lasting option is fat grafting to your lips. By obtaining fat through liposuction, filtering and processing the fat, then carefully placing the fat into your lips, your lips can be shaped. Fat grafting typically lasts for years, making this the most durable option for lip enhancement.
Fine lines or "smoker's lines"
If you have fine lines around your upper and lower lips due to age or smoking, there are 2 major ways to reduce the visibility. Dermal fillers, such as Juvederm Volbella or Restylane Silk, can be gently placed into these fine wrinkles to soften and eradicate them. These results will last anywhere from 6-12 months depending on the type of filler used and how quickly your body absorbs dermal filler over time.
Another option to get rid of these fine lines is through skin resurfacing of some kind (chemical, laser, microneedling, radiofrequency and other types of energy). This procedure will cause the skin around your lips to exfoliate, revealing new skin below it that is smoother and has fewer wrinkles.
Regardless of how your skin is exfoliated, this procedure will probably have a longer recovery time than any filler product. The advantage of skin resurfacing is that results will last for months or years, with an occasional need for retreatment.
Lip lift
The surgical way to permanently eliminate upper lip thinness and achieve a beautiful upper lip pout is through a lip lift. This procedure requires a delicate incision around the base of your nose, the removal of a tiny amount of skin, and a lifting of the lip towards the nose. By doing this surgically, your lip will have a larger height and will also have a more visible pout.
This procedure is also a great option for older patients who have noticed an increase in the length between the base of their nose and their upper lip. Lifting this area can not only provide a pout but can also be used to achieve a more youthful appearance.
Neurotoxin injections
If you want a subtle pout in your upper lip but do not want any filler, then neurotoxin injected into your upper lip is a great way to achieve this. A small amount of neurotoxin (Botox, Dysport or Xeomin) is carefully injected into the mid-portion of your upper lip, and after several days you will notice a subtle pout form in your upper lip.
The neurotoxin works by relaxing the muscles in your upper lip and will give you small yet noticeable "pout" that is aesthetically pleasing. These results will last about 3-4 months.
"Gummy" smile
It's important to not feel inhibited or self-conscious when you're happy and smiling! If you have a fair amount of upper gum showing when you smile, small amounts of neurotoxin can be placed into the upper lip and the skin just above your upper lip to relax the muscles that are pulling the lip up and revealing your upper gum line.
After several days, your smile will no longer reveal your gums. This procedure does not affect your ability to smile, but rather allows your upper lip to drop to cover your gums. These results last about 3-4 months.
Conclusion
Between nonsurgical and surgical options for your lips, you don't have to settle for thin lips, gummy smiles, lips that are not proportionate to your face or fine lip wrinkles around your mouth. As always, an ASPS member surgeon will be able to discuss all of the most aesthetic options for you.